The fifth apocalyptic knight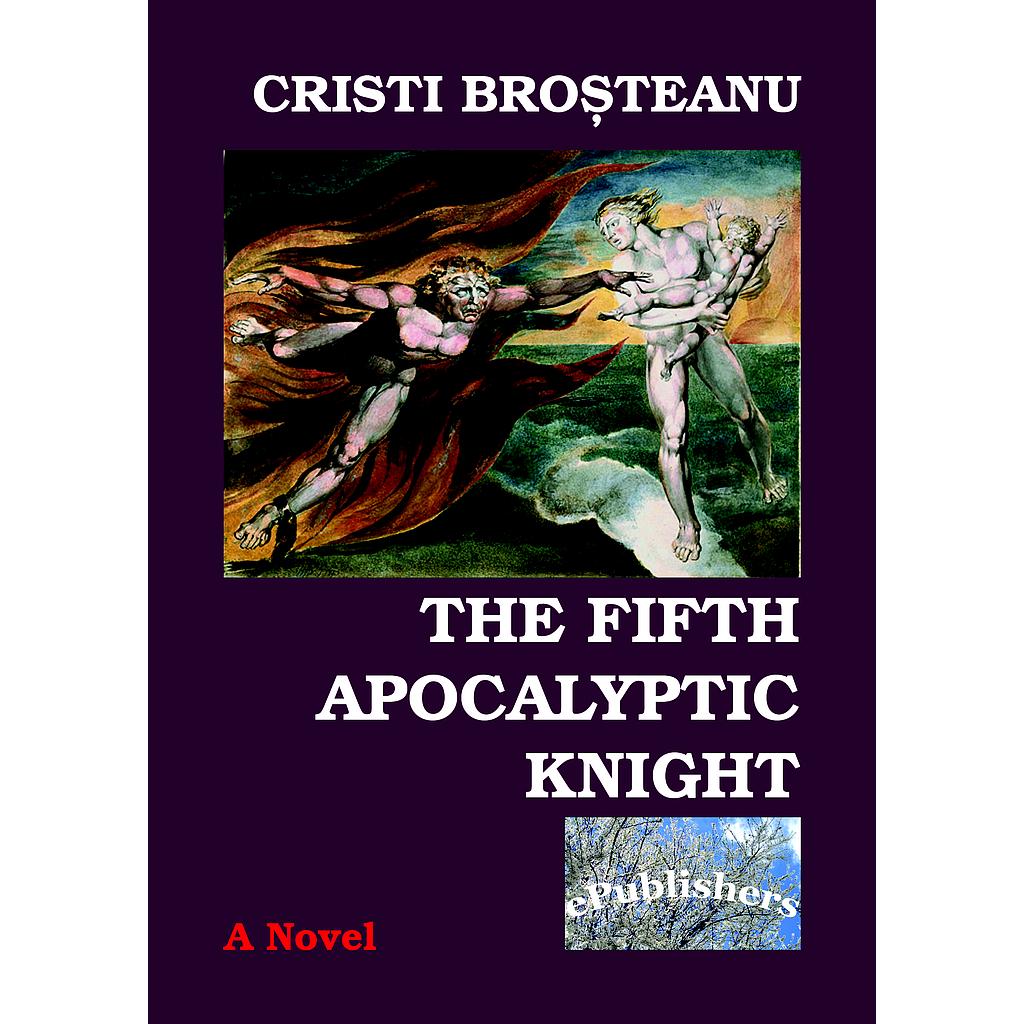 The fifth apocalyptic knight
---
Autor: Cristi Broșteanu
---
Autor: Cristi Broșteanu
Editura: ePublishers

---
Termeni și condiții
Garanție de rambursare în 30 de zile
Expediere: 2-3 zile lucrătoare
Coșul pentru cumpărături va fi folosit de cititorii din România.
Cititorii din Diaspora sunt rugați să comande cartea de pe situl Amazon corespunzător țării în care locuiesc sau de aici.
This is a novel written in Romanian and translated into English by its author. It is based on real life, featuring the life and formation of a Romanian youngster. This hero, diagnosed with brain tumor, undergoes after-life experiences. For you to get the taste of the originality of the book, please read the first pages of this captivating novel:
The phone was ringing. Because I was waiting for the results of the college admission exam, I lifted the handset.

"Hello, I want to speak to Cristi."

"Yes, professor, it's me."

"You passed, you punk, you are a student!"

"Thank you, professor, thank you! You don't know what wonderful news you gave me! Thank you!"

"Ok. You'll have the marks later."

"Sile, Sileee! I've passed, I've passed!"

Sile looked at me confused. He didn't know why I was being so exuberant.

"I've been admitted to college! I've succeeded! I am a student!" 

We hugged and I broke into tears. Behind me, there were my mother and my sister Iulia.

"Look at him, he's crying!" said Iulia, and then she hugged me too.

After that, it was my mum's turn to take me in her arms.

"Let's call your father and tell him the news," recommended my mother. So I dialed the Hârlău vinegar factory, where I was working with my father. I was a laboratory assistant and he was the head unit.

"Hello, this is Cristi! I want to talk to the Boss."

"It's me. What is it?"

"I've just got a call from the professor. I've passed! I am a student now!"

"Congratulations, well done! I'll see you at home."
Aceasta este o previzualizare a produselor vizualizate recent de către utilizator. Odată ce utilizatorul a văzut cel puțin un produs, acest fragment va fi vizibil.
Produse Recent Vizualizate